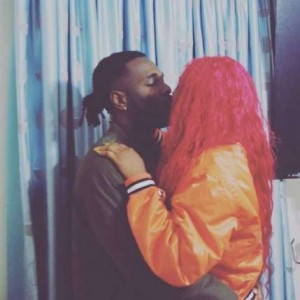 If you're very familiar with the dancehall singer, then it shouldn't come as news to you that he's not your everyday artiste and enjoys shocking people.
Remember that time he stripped down to his briefs while performing at Felabration 2013? Yes, the 'Like To Party' singer really outraged many when he decided to strut around in nothing but his white underpants.
Burna Boy's latest display happened while performing on stage in Makurdi at the Star Music Trek concert.
He was seen happily playing with a fully inflated condom on stage, like a child that had just discovered a new toy, while his excited fans cheered him on.
The singer playfully asked the crowd if anyone had used it and someone could be heard screaming "2face!!"