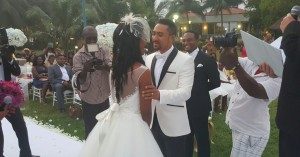 Ghanaian actor Majid Michel is also our birthday boy today.
Michel started acting fifteen years ago. Majid Michel is one of many Ghanaian actors that broke through to Nollywood in the mid 00's.
His acting skills have seen him win the Best Actor in a Leading Role at the AMAAs in 2012.
Happy birthday to King Sunny Ade and Majid Michel!