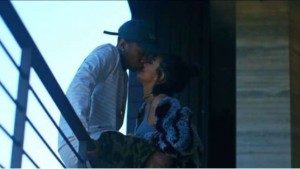 An addition to Kanye West's G.O.O.D Music roster has been made and it is none other than the rapper's sister-in-law, Kylie Jenner's boyfriend, Tyga.
Kanye made the announcement on Wednesday during his pop up show at New York City's Highline Ballroom after his Yeezy Season 4 fashion show, that the 26-year-old former Cash Money rapper as well as Desiigner have been signed.
Though Tyga and Kanye have a history together – the latter executive produced Tyga's 2015 project, The Gold Album: 18th Dynasty – several observers credit Kylie as being responsible for the deal.
'If Tyga messes up on Kylie, it's really a wrap for him. Buying him cars, getting him signed to her brother-in-law's label. She's his mother', a Twitter user commented.
Tyga's last studio album was released independently following his acrimonious departure from Cash Money in 2014.