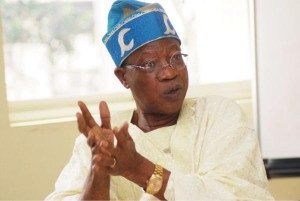 Minister of Information and Culture, Lai Mohammed has assured Nigerians that the government is working diligently to solve the country's problems.
Mohammed made the comment while receiving a delegation of the National Council for Women's Societies (NCWS) in Abuja.
"We are very concerned about the welfare of Nigerians and we are not sleeping; we are working day and night to ensure that the country retraces its step," he said according to The Cable.
"Many of our critics have been unfair to us because many of them know that we did not invent the problems we are facing today," he added.
Mohammed also urged Nigerians to work with the government to make the recently launched "Change Begins With Me" campaign a success.
The campaign became the centre of controversy after it was discovered that two paragraphs in the president's remarks were lifted from the 2008 victory speech of US President, Barack Obama.
The Nigerian Presidency confirmed the incident and described it as the work of an overzealous staff who would be sanctioned.