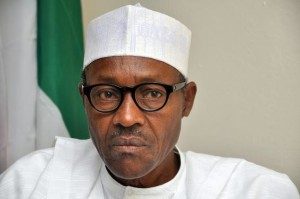 Vice President Yemi Osinbajo has expressed delight at the release of 21 Chibok girls from the hands of the deadly insurgents, Boko Haram.
In his speech while welcoming the 21 girls back home, Osinbajo also said that President Muhammadu Buhari is excited about the girls release saying "The president in particular, has asked me to tell you, how excited he is. When you were away, he kept saying that if it were his daughter he wouldn't even know what to do."
Speaking further Osinbajo said: "I am sure you know that the whole country has been waiting for you to come back, all these many months, the whole country has been waiting that one day we will see you again and we are very happy to see you back!
"We are going to bring your parents, your parents will be coming here to join you. You can't immediately be taken out of here because we need to be sure that you are in very good health. I am sure are going to be very well taken care of.
"We have provided very good accommodation for you where you will stay where you will sleep and your parents will come and meet you there also," he said.
The Vice President also disclosed that the released girls will be well taken care of by the Federal Government which remains committed.
"We are also going to see to it that everything that you require going forward, perhaps your education, those who need to go back to school, those who need to find employment, we are going to make that we make all the provisions for you.
"So we are all very excited that you are here. We are all happy that God has preserved your lives and brought you back. We know that very soon all will be well and I am sure that when you meet with your parents they will be very excited to meet you.
"We have already contacted them, they know where you are, and very soon they will be joining you here. So we are all looking forward to how you are going to settle in very nicely. The doctors have all the kinds of treatment that you will need, so you are all welcome back and we are all very excited to see," the VP said.
Osinbajo received the 21 rescued girls in Abuja after they were released following negotiations between the government and the sect which were brokered by the Red Cross and the Swiss government.