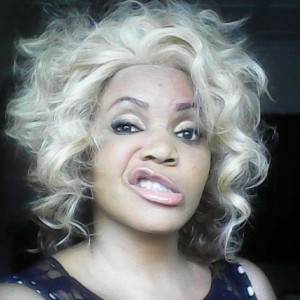 Crazy actually pays! Cossy Orjiakor is rewarding a loyal fan for his crazy show of love for her on Independence day.
The Busty Nollywood actress made a promise to reward a loyal fan who would brand a crazy part of their body with the words, "I love Cossy."
Now, the CEO of Playgirl Resources Ltd, is coming through on her promise.
She took to her Instagram on Monday, October 10, to share a photo of the fan who took on her challenge and branded his tongue with "I love Cossy."
Cossy announced that she would be rewarding the fan with the sum of N5, 000 or the opportunity to party with her.
She commented on the photo of him, writing; "Hmm, I missed this during the October 1st party, but whoever you are, DM me, you're automatically qualified for a party with me or N5, 000 for the courage."
That was not the only interesting thing Cossy shared with her fans on Independence day.
She also went all out with randy photos to celebrate Nigeria at 56 but then again, that has always been her forte.