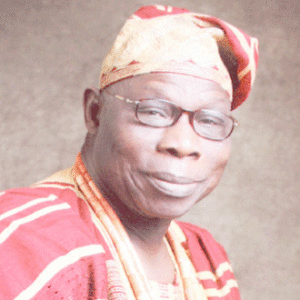 Former President, Olusegun Obasanjo has said that he doesn't belong to any political party.
Obasanjo made the comment while receiving members of the National Commercial Tricycle and Motorcycle Owners and Riders Association (NACTOMORAS) in Abeokuta, Ogun state.
"I am happy to be your grand patron. Let me also say that I am here by a bit of luck, because day before yesterday I was supposed to have travelled to Sweden, but at the airport, after I was checked in with boarding pass, the plane decided to leave without taking me along. God did not want me to go and I did not go, hence I am here with you," he said according to The Sun.
"Before the existence of your organisation, what we knew in Nigeria were taxi drivers. But because of hard economic situation in the military government days, Keke NAPEP came in. I even mandated and made provision for Keke NAPEP all over the country, because where ever we may be, we need a means of transportation.
"Don't let anyone misuse you as an organisation as a stepping stone to become candidate of this party and the other. I am not saying you can't join any political party of your choice as an individual, but not as a group. If you do as an organisation, I will cease to be your patron.
"As for me now, I don't belong to any political party and I will not belong to any political party. The only thing that is of concern to me is the greatness of Nigeria. But let me tell you that I am always available to you for pieces of advice just I promise to talk to you the way I would talk to my own children," he added.