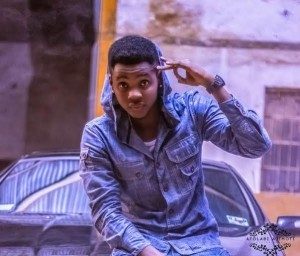 A new episode of popular Friday night comedy program "The Bigger Friday Show" featured Basket Mouth as a shrink with Kiss Daniel as his patient.
On the episode, Kiss Daniel jokingly said that everyone wants to kiss him because his name is 'Kiss Daniel.' He further said that his female fans want him to change his current hairstyle which they claim is too feminine.
The Bigger Friday Show is one of the revamped entertainment shows on MTV Base as the channel seeks to make young African audiences the center of its content and deepen audience participation and interaction.
Basketmouth has previously appeared on the show as a superhero who set out to save a lady in distress.