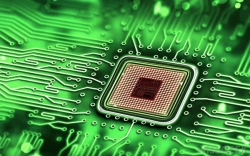 Glendale Heights, IL, October 19, 2016 –(PR.com)– Precision Technologies is a company that's really making waves in the PCB Assembly Service industry, with one stop PCB Assembly available for those who need a quick and reliable turnaround. The company, which has been delivering fast PCB Assembly since 1998, make it their mission to deal with the most reliable suppliers, cut down the communication gaps and minimize engineering delays. The success of this company is very likely due to them maintaining these values of excellence, which put the customer first and ensure continued retention of customers from around the world.
Having established themselves as a reliable and experienced company, Precision Technologies are now able to fulfil orders of all sizes. They are well placed and connected within the marketplace to provide PCB Assembly for everyone ranging from individuals with small orders to large corporations with far greater requirements. This capacity for delivering fast turnaround orders to the entire marketplace allows Precision Technologies to thrive in a very competitive marketplace. More than providing a basic PCB assembly service, however, it appears from the testimonials page of their website that Precision Technologies are going the extra mile when it comes to customer service.
One theme that arises from Precision Technologies' customer testimonials is of them engaging well with their customers. From giving clear help on technical issues to resolving problems with orders, the company are clearly doing something right. The customers who have already discovered Precision Technologies are staying with them, as it is quite unusual to find this level of speed and service within the PCB assembly business. Some customers report that they received their PCBs to their own specifications within a day of ordering, which is something that most competitors simply can't match. It therefore looks likely that the success of this company is only set to grow in the coming years, as more individuals and companies discover what Precision Technologies can do.
In summary, this company represent one stop PCB assembly that's quite simply ahead of the game, and their customers are eagerly responding with repeat business. As the business grows, it seems that this expanding company will also keep up with the demand. Printed circuit boards are in high demand, and more people are constantly discovering Precision Technologies. The PCB assembly business is clearly richer for having this company in operation, and their popularity looks certain to surge ahead as the word spreads.