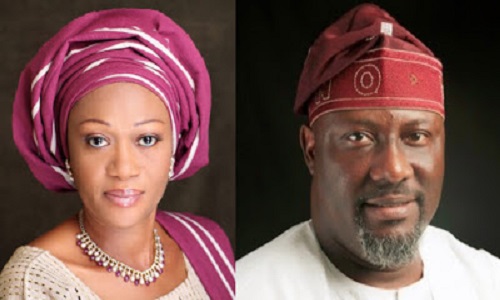 Independent National Electoral Commission (INEC), on Thursday asked the Federal High Court, Abuja, to set aside an earlier order of the court, suspending the recall of Sen. Dino Melaye (APC-Kogi).
INEC commenced Melaye's recall following the receipt of a petition from members of his constituency demanding that he be recalled.
Melaye, however, approached the court, seeking an order stopping INEC from going ahead with the process, pending the determination of a suit he filed challenging his recall.
Melaye had in the suit alleged irregularities and fraud in the petition.
In the application which was argued by his lawyer, Mr Mike Ozekhome (SAN), he submitted that the signatories in the petition were fake, fictitious and concocted.
He added that some of the signatures were of dead members of his constituency.
In his ruling, Justice John Tsoho, ordered parties to maintain status quo, pending the determination of the matter.
He adjourned further hearing until Sept. 29.
INEC, however, applied that the matter be heard before a vacation judge.
When the matter came up on Thursday, counsel to INEC, Mr Sulayman Ibrahim, informed the court of an application seeking to set aside the ex-parte order made by the court on July 6, to maintain the status quo.
He also informed the court of another application, seeking accelerated hearing of the matter during vacation.
In the application seeking the vacation of the ex-parte order, the electoral body argued that the order violated its right to fair hearing as enshrined in Section 36 of the 1999 Constitution.
The commission further argued that the order was against its time-bound constitutional duty, which is the time frame stipulated by law to carry out a recall.
In an affidavit deposed to by one Paave Demenongo, the commission claimed that it was not heard before the ex-parte order was made.
It also claimed that since it received the order on July 10, it had been unable to take action on the recall process, notwithstanding the fact that time was of essence in carrying out its duties.
"The defendant/applicant has 90 days from June 21 to conduct referendum in line with the approved time table and schedule of activities for the recall of the senator representing Kogi West Senatorial District of Kogi."
"The period of 90 days will elapse on Sept. 18."