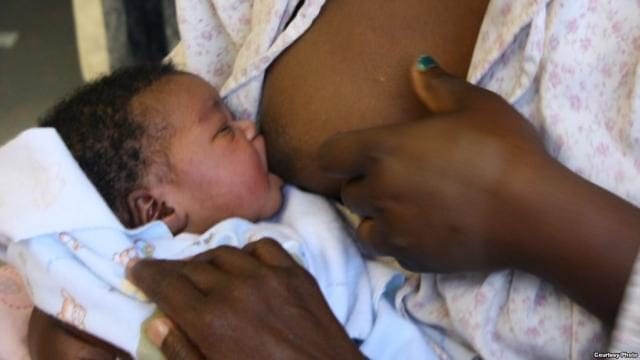 Dr. Olusola Amure who is the Chief Medical Director (CMD) at Ifako-Ijaiye General Hospital has advised nursing mothers to ensure that they breastfeed their babies exclusively for the first six months after childbirth.
Dr. Amure gave the advice recently during the presentation of gifts to mothers by Aspen, a South African firm in commemoration of Nelson Mandela International Day.
The Chief Medical Director, who was represented by the Head of Nutrition and Diet Department of the Hospital, Mrs. Temitope Sikiru explained that breast milk contains all the nutrients that a child needs to develop and grow well for the first six months of life.
She added that after the first six months other light foods could then be introduced to complement the breast milk.
While presenting gifts to mothers during the posthumous celebration of late President Mandela's 90th birthday, themed "Action Against Poverty", a Manager in the South African firm – Mrs. Adeduro Ekpedeme – challenged mothers to emulate the late president by standing against injustice and rendering selfless service to humanity.
Mrs. Ekpedeme urged all those present at the event to emulate the good deeds of Late Nelson Mandela by always extending a helping hand to people around them. (LASG)