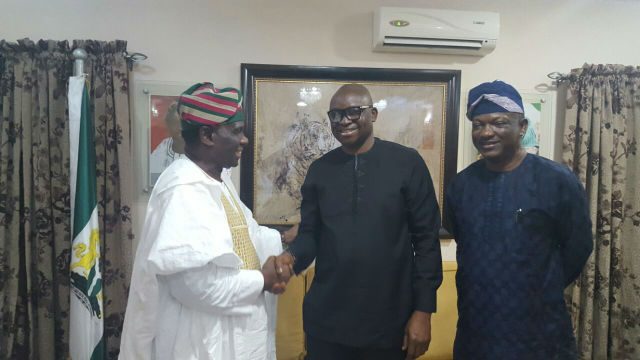 The Movement for the Actualisation of Sovereign State of Biafra (MASSOB) has called on Governor Ayo Fayose to release some Igbo traders detained in Ekiti since 2016.
According to MASSOB, the traders were unlawfully detained since December 2016, and have not been charged to court.
The call was made by MASSOB's National Director of Information, Samuel Edeson in Awka, Anambra State on Sunday, July 23, 2017.
Edeson said "We want to bring to the attention of his Excellency , Governor Fayose of Ekiti State about the unlawful arrest and detention of some Igbo traders doing their legitimate businesses around Post Office, Ado Ekiti since Dec, 2016 by the agents of the state government task force.
"MASSOB is worried that since last year December, they have not been arraigned before any court or allowed medical attention.
"Every efforts to secure their release are being frustrated by Ekiti state security agents. These men are breadwinners of their respective families."
Governor Ayo Fayose has called on politicians to emulate him by sending their children to Nigerian schools.