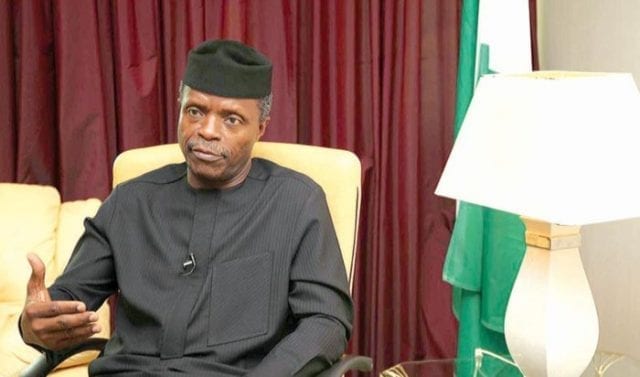 Nigeria's Acting President, Prof. Yemi Osinbajo on Thursday said that the Federal Government was totally committed to the success and growth of the private sector.
He said the Federal Government had been placing emphasis on improving significantly the business environment for small and large businesses.
According to him, last year, President Buhari established a Presidential Enabling Business Environment Council (PEBEC), whose results are now starting to be felt across the country.
"The kind of economic growth and prosperity that we're aiming for cannot happen without private capital.
"And that private capital cannot be unlocked without reforming the business environment by removing obstacles and roadblocks to investment and business operations,'' he said.
Osinbajo noted that it was bot possible for government to ever be able to provide all the capital needed to invest in infrastructure, or to catalyse economic activity.
He said that the best government could do was to focus on acting as a catalyst and support private capital to achieve maximum impact in the economy.
maximum impact in the economy.
''And this is the entire point of the privatisation programme in the first place – it is about getting government out of the way so that businesses can do what they need to do to create jobs and prosperity.
''I'm glad that we're here today to see one of the success stories of the Federal Government's privatisation programme.
"What Indorama is accomplishing today is very much in line with President Buhari's vision for a country that produces what it consumes and grows what it eats.
"If you had to sum up our vision for the Nigerian economy in a few words, these would suffice. Grow what we eat, produce what we consume," he said.