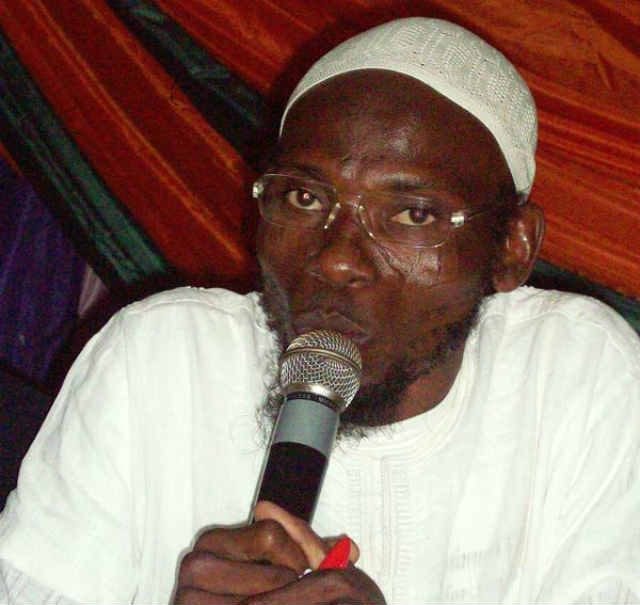 A civil rights organisation, Save Lagos Group (SLG) has condemned moves being made by state governors to establish policing structures and systems in their respective domains saying the move is ill-motivated, selfish, wicked and unconstitutional.
In a statement issued by the Convener, Comrade Adeniyi A. Sulaiman on Friday, the Save Lagos Group urged the National Assembly not to be part of the scheme, which he stated was aimed at further subjugating the people of the country.
Sulaiman condemned the meeting between the police top hierarchy and state governors under the auspices of the Governors' Forum, saying all men of goodwill must stand up to stop this 'shenanigan' being carried out by the state chief executives all in the name of an illegal entity, which is unknown to any law of the land.
On the dangers inherent in the call for the establishment of the state and local government policing structures in the country, Sulaiman on behalf of the group said the current political office holders both at the two tiers of government lacked the maturity to be given that kind of privilege.
"We are opposed to the idea and the move by these governors who are being urged on by the Acting President, Professor Yemi Osinbajo. Our opposition is based on the current realities in the various states across the country where the governors have constituted themselves into despotic emperor.
"The little policing structure that they have been using in their respective states have turned to punitive tools with which they have been using against the hapless and powerless people of their states who are daily subjected harrowing brutality of operatives of these quasi-police forces."
He gave the example of Lagos where men of the Kick Against Indiscipline (KAI) and the newly established Neighbourhood Safety Corps have been brutalizing the people of the state over sundry little offences such as cross the expressway.
"We are daily witnesses to the atrocities being carried out by KAI and men of the Lagos State Traffic Management Authority (LASTMA) on the people of Lagos everyday. Our worry is that when these corps are invested with powers to carry guns, only God knows the fate that awaits the people of the state in their hands as we all know that their activities are subjected to the control of politicians in Lagos State who might use them as victimization tools against their opponents." He said.
Sulaiman also buttressed his call with outcomes of elections