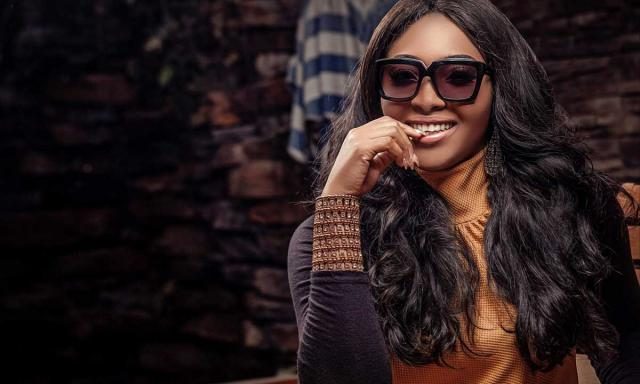 Lilian Esoro is the muse for DOS Clothing store's 2017 Summer edit.
The Nollywood actor makes the perfect poster girl in the chic offerings for the fashion retailer's newest collection.
Posing like a life size doll, the Nigerian actor and mum of one showed off a trim figure in chic pieces from the collection.
Dresses with frills, cold shoulder tousled detailed pieces, ruched peplum hem dresses, embellished shirt dresses, decontructed blouses and more were some of the styles crafted to flatter her shape.
"The DOS brand through their campaigns celebrate women of excellence. Women who are excelling in their chosen fields, women who are out there making a name for themselves. Lilian represents that Woman. She is strong, successful and passionate. She is the DOS woman.
The DOS 2017 Summer Edit features bright & fun statement pieces that are sure to make any woman stand out amongst her peers. Staying true to their aesthetic, the brand continues to help every woman lay the foundation towards building a closet that transcends time" the brand reveals via a release.
The looks are done in black, red/mauve, mustard yellow, blue, bronze and so on. Get to see the actor as the face of the edit in the gallery.