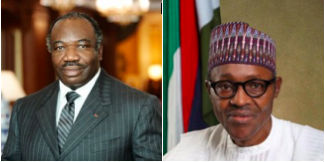 Presidential spokesman, Femi Adesina has alleged that members of the Peoples Democratic Party (PDP) have been praying for President Buhari to die.
Adesina also said that the President stopped the former ruling party's dream of ruling the country for 60 years.
The presidential spokesman, in an article obtained from Daily Post, also said that God has the final say on Buhari's health issue.
Adesina said "The All Progressives Congress (APC), inspired by Muhammadu Buhari, halted the 60-year pipe dream of PDP at the polls in 2015. Has the latter forgotten? No, they won't forget till forever.
"But so much is the animus, the antipathy towards the President that they wish him dead. While millions of Nigerians are praying, some elements are rejoicing, and imagining evil. But they forget: man is not God, and Jehovah always has the final say. The descendants of Shimei need to learn vital lessons from their forebear.
"President Buhari has tolerated people who have called him all sorts of names in the past two years. If he didn't move against them directly, he could have allowed many Abishais to move against them, 'and take off their heads.'
"But not our President, a reformed democrat, a pious man, who has resolved to leave the people suffused by hatred unto God. And will they get their just desserts one day? As night follows the day, they will. If not from man, they will get it from God. Their forefather, Shimei did. He reaped what he sowed."
Meanwhile, the Guinean President, Alpha Condé, on Friday, July 21, 2017, called for prayers for President Buhari.