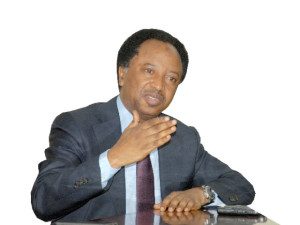 The Senate committee Chairman on Foreign and local debts, Senator Shehu Sani has called on Gen TY Danjuma to mind his utterances.
Danjuma and some others, under the aegis of National Christian Elders Forum (NCEF), blamed the Buhari administration for the ethnic crisis and agitations for secession in the country.
According to Daily Post, Sani condemned the comments, adding that the comments threaten the existence of Nigeria's unity.
He said "Its unfair to President Buhari for any individual or group to accuse him or his administration of having any theocratic agenda. Other issues raised about his administration may or may not be true but certainly he is not a religious bigot. If there exist credible evidence of a religious agenda I'll be one of the first to raise a voice.
"Elder statesmen should champion the cause of peace and national unity and not aggravate the crisis.
In this inflammable or combustible state of our country, we don't need more bellows of ethnic smokes or religious flames.
"We must balance our natural passion to defend our ethnic and religious rights and our moral duty to preserve peace and our constitutional responsibility to preserve the unity of our country.
"A dark cloud of uncertainty hangs over the sky of our country, it's our duty as patriots and men and women of conscience to stand and to speak to dispel it.
"Ethnic and religious sentiments are corrosives inimical to our existence as a country and as a people. We can collectively extinguish the infernos of agitations by standing up for our country."
Meanwhile, the Arewa Youths Forum recently accused political leaders of the South-West of plotting to remove President Buhari from office.