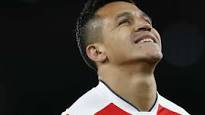 So far this is a summer in which Arsenal have done interesting things. There were eyebrows raised in May when Ivan Gazidis, the chief executive, spoke about a "catalyst for change," because he — much like Arsenal — has been fantastic at talking the talk but not walking the walk.
However, credit has to be given for what they've done so far. They've smashed the club transfer record with the capture of Alexandre Lacazette from Lyon; they've brought in one of the Bundesliga players of the year in the shape of Bosnian Sead Kolasinac; appointed a new fitness guru to help improve issues there further; brought back Jens Lehmann as a first team coach; and put in place a medium/long-term plan for youth development by earmarking Per Mertesacker as the new Head of the Academy — a role he'll take up in 12 months time.
By any standards those are significant developments at any football club, and it's good to see that things are happening both on and off the pitch after what was a difficult campaign last time around. Although the FA Cup win helped apply some salve, the wounds inflicted before that were deep.
Fans needed to be convinced that Arsenal were both aware of the problems and then willing to fix them, and there's evidence that this is the case. However, such is the amount of work that needs to be done, it still feels like they've barely scratched the surface.
Arsene Wenger has admitted his squad is "heavy" and needs to be trimmed to a more manageable size. Departures are inevitable with Wojciech Szczesny, Kieran Gibbs, Lucas Perez, Mathieu Debuchy, Carl Jenkinson and Calum Chambers all linked with moves away from the club.
There are rumours about the likes of Olivier Giroud and Theo Walcott as well, while Jack Wilshere's future remains in some doubt. Had he not suffered an injury towards the end of last season he may have been featured more heavily in the transfer tittle-tattle that dominates the summer months, but that broken leg may well preclude a departure before the end of August.
Then there's the first team trinity of Alexis Sanchez, Mesut Ozil and Alex Oxlade-Chamberlain. Wenger says he expects the latter to 100 percent remain an Arsenal player, while the German international said last week he wanted to stay in North London. However, staying is not the same as signing new contracts, and as both are into the final 12 months of their current deals there's some urgency here.
As for Sanchez, his comments at the weekend about wanting to play Champions League football should leave nobody in any doubt as to his desire to move this summer, but to be fair to him he was respectful of his situation, saying that any sale wasn't dependent on him but Arsenal.
His options, however, appear somewhat limited. Bayern Munich have made it clear they're no longer interested, and despite interest from Man City and Chelsea, there's simply no way Arsene Wenger and the Arsenal board can sanction a deal to another Premier League club. It would, unquestionably, be the most toxic departure of all time, worse than that of Robin van Persie to Manchester United, and at a time when the relationship between fans and club needs to be mended, selling him to another English club would just fan the flames.
If PSG's interest comes to nothing, then the Chilean international simply won't have anywhere to go, and will have to play out the final year of his contract in North London. It's certainly something that Wenger has been willing to countenance, even if it means losing a valuable asset on a free transfer, but if that is going to be the case, some clarity is required before the season begins.
Arsenal are still targeting further arrivals, Monaco's Thomas Lemar is at the top of their list, so between the comings and the goings there's still plenty of work to do. They've made a good start, and should be applauded for that, but between now and Aug. 11 when the new campaign kicks off, they've got a lot to take care of.