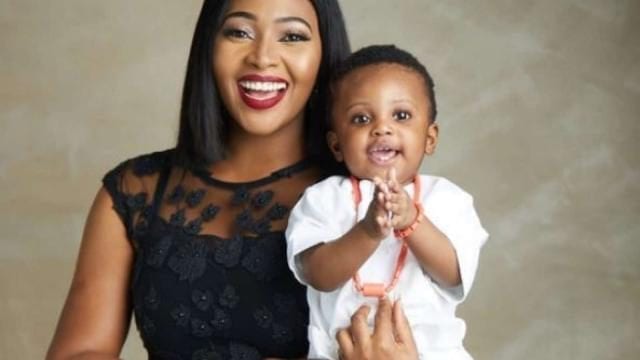 Estranged celebrity couple Ubi Franklin and Lilian Esoro are celebrating their son, Jayden, as he turns one.
The separated stars took to Instagram on Monday, July 17, 2017, sharing separate photos of their little man.
"It's all about you today my pookiebear. HAPPY BIRTHDAY, 1st SON. You're blessed and highly favoured son," Lilian Esoro wrote alongside a series of images and an adorable video of the toddler trying to walk.
Ubi, on the other hand, was grateful for the sunshine in his life. "Are you sure that you haven't learnt how to write yet? Because you carved your name all over my heart since the very day you were born. Your angelic smile and your innocent eyes support my faith in the fact that life is worth living despite all the troubles.
Finally, you have got a whole number as your age.
My dear child, as you grow up, may you lose all your fears and inhibitions but never the innocence in your soul.
The cutest selfies ever, are the ones taken with you If any of us boring adults had the chance, I bet we would all want to go back to being one-year-olds again. So enjoy your enviable age while it lasts.
May The Lord uphold me as parent to stay strong and mentor your growing up," he wrote.
All this comes after their marriage had reportedly gone downhill. Meanwhile, there were rumours that Lilian Esoro had reunited with her husband Ubi Franklin after the pair were seen together at a public event.
In December 2016, Lilian Esoro sparked rumours that her marriage was in trouble after she removed the name Franklin from her Instagram bio.