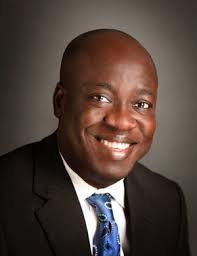 The Supervising Minister of Youth Development, Bolaji Abdullahi has launched the Junior Professional Officers Programme (JPO-P) and unveiled the e-recruitment portal which will give selected young Nigerian professionals the opportunity to under study and work within the United Nations system.
Speaking at the ceremony which took place recently in the Ministry, the Minister disclosed that the professional programme under the auspices of the United Nations Development Programme would avail young Nigerians from across the country the opportunity to pursue careers in development with hands-on experience in multi-lateral technical cooperation.
While explaining the philosophy behind the policy, Abdullahi further disclosed that the Federal Government is desirous to expose young talented Nigerian professionals who are below thirty two years to international civil service as part of its global efforts to tackle rising unemployment and create jobs for the teeming youths in the country.
The Minister further indicated that Nigeria is the first African country and the twentieth donor country to support the UNDP JPO programme which has the platform to internationally train young graduates for future return to national development activities. He described this as a mechanism through which national representation in international organizations can be increased.
He informed that thirty seven young professionals from Nigeria are expected to form the first batch of successful JPOs to participate in the progamme. Adding, the programme which began in 1960 as recruitment ground for young professionals pursuing a career in development work with the UN system around the world runs for a period of one to two years depending on satisfactory performance.