Popular and controversial Nollywood actress, Shan George, is a common name and face in the Nigerian movie industry.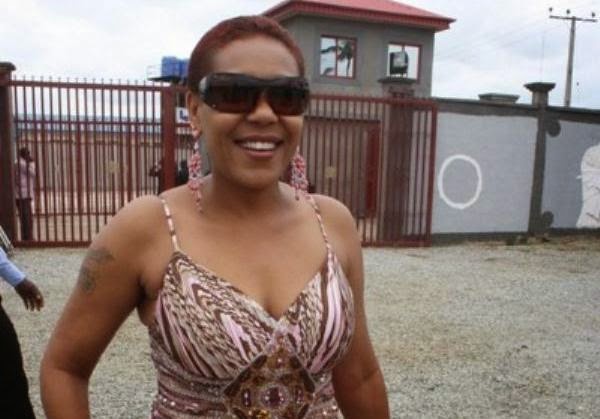 The pretty light skinned actress is known for her great skills in bringing bad girl roles to life in several movies she has featured in.
Shan George is always known to be one actress with a lot of controversies trailing her life, going from getting involved with younger guys to her recent foray into music.
This time around though, the Diva doesn't want to make headlines with a relationship or music album.
Shan George has taken her feeling online to express concerns about the way and manner some people are adding unnecessary titles to their names.
She expressed her disappointment on her facebook page, saying:
"One of the biggest trends now is to add titles to one's names. Dr, Ambassador, Chief, Engineer, High Chief, Double Chief etc.. In fact, it's so bad that those who don't have the chance to add any of the titles to their names have settled for Evangelist or Pastor.
"Well, starting from this moment, I shall be addressed as Pastor Chief Ambassador Shan George."
Although, we really doubt anybody would be willing to address her like that.