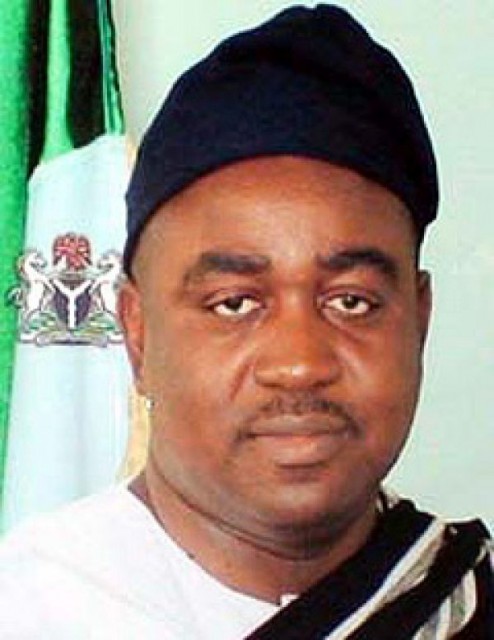 Governor Gabriel Suswam of Benue State yesterday explained reasons behind his unflinching loyalty to President Goodluck Jonathan, saying his aim is to attract federal government attention to the state, which has 'Food Basket of the Nation' as its slogan.
The governor was reacting to criticism that his junketing around the globe and closeness to the presidency has not impacted positively on the deplorable condition of the state renowned for its agricultural potentials.
But Suswam, who spoke on a live phone-in programme on Radio Nigeria Harvest 103.5 FM, Makurdi, Monday, dispelled the allegations, stating that his closeness to President Jonathan should not be misunderstood by the people for pursuit of his personal interests, but a pavement to foster a cordial working relationship that will attract developmental projects to the state.
The governor noted that he had requested the assistance of the federal government on some very key projects such as the construction of a bridge across the River Buruku to ease transportation of the people among others which, according to him, was yet to be implemented.
"Yes, I agree that I have access to the president and people know me as somebody who put a lot of pressure to get results, but then Benue is not the only state and I am not the only governor that has access to the president; it is simply to get things done as part of democracy dividends to the people", he said.
Suswam further listed some of the federal government projects facilitated in the state to include the gigantic N17 billion dam in Otukpo and construction of some of the roads in many parts of the state.
"The road from Vandeikya to Obudu in Cross-River State is also ongoing and it is a federal government project; the Makurdi-Gboko road is equally going on and contractors are on site, there are other projects that the state government has forwarded to the federal government for necessary action and we hope something will be done", he stated.
Commenting on the indefinite strike action by primary school teachers, which the state government has seemed to remain unshaken and insensitive, Suswam stressed that the state has no available resources to implement the minimum wage and other requests which the teachers are demanding, except salaries of civil servants and political appointees are reviewed downwards.
"The minimum teachers are asking me to pay is N1.8 billion and if you put that together with salaries of local government staff you have over N4 billion, so where will I get N4 billion every month to pay the salaries of local government and teachers? It's not that I am collecting huge amount of money and telling people stories. And so there is no way that I can pay that money, the money is simply not available".