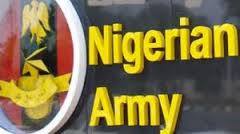 Abuja (Defence Ministry Report) – The Administration of President Jonathan has reiterated its determination to remain focused and ensure that the dividends of democracy are impacted on every Nigerian citizen, home and abroad.
The Minister of State for Defence, Muhammed Musiliu Obanikoro (Senator) stated this when he visited the Nyanya – Abuja bombing incident victims at the Asokoro District Hospital, Abuja to encourage and wish them quick recovery.
Muhammed Obanikoro urged Nigerians to be spurred by the unpleasant incident and be more determined and focused to support the government and all security officials, saying this can be done through volunteering important information about any questionable movements or persons around any environment which they find themselves at any time. "We should all try and be security conscious, so that we can overcome this present challenge," he called.
While speaking earlier, the Chief Medical Director of the Asokoro District Hospital, Amadu Abubakar (Dr) commended the Minister of State for Defence for his visit. He said that the victims are doing well and are responding to treatment. He further noted that twenty-six patients were brought into the hospital and explained that two were referred for attention, while one of them has been discharged and twenty-three are still being treated.
Also commenting on the visit, the victims at the hospital expressed appreciation to God for sparing their lives, indicating that despite the fact that they lost their cars and other valuables in the incident, they are glad to have the Minister of State for Defence, visiting them in the hospital.