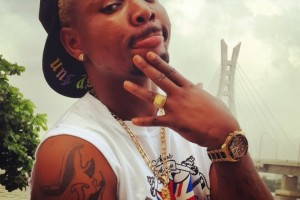 I'm a very big fan of Oritse Femi Arogunmenite, the brother has been in the music industry for over almost a decade but recently just got his breakthrough.
Oritse Femi has officially launched his Music Label, MSN Gang (pronounced as M-S-N Gang).
Speaking on his new venture, MSN Gang Oritse Femi revealed that his passion for good music and the pain from seeing many talented music artistes struggle to realize their full potential in the Nigerian music industry contributed to his decision to the debut of MSN Gang.
Now he flaunts the logo in his new video BODY & SOUL + REDI Dance in Johannesburg, South Africa.. the blockbusting video drops soon
See BTS photos of the video shoot: –