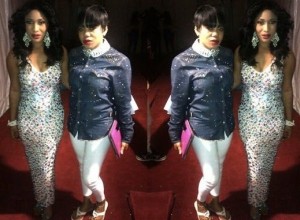 This is a pure case of love gone sour.
Nollywood actress turned singer Tonto Dikeh and Fashion stylist, Toyin Lawani once use to be the closest of friends but it seems that they have lost that bond as they both expose each other on social media.
For years now, all the clothing worn by Tonto Dikeh to events were all styled by he former BFF — Toyin Lawani of Tiannah Styling.
Tonto and Toyin were always spotted together at parties and private events but just last year, Tonto moved on to a new stylist – Jeremiah Ogbodo (Swanky Signatures Styling).
The two took to Instagram to speak about against each other.
The drama all started after Tonto Dikeh posted a photo of herself at a party years ago, and gave credits to her new stylist instead of Toyin.
A not-so-happy Toyin posted multiple images of all the times she styled Tonto and said;
@tontolet IN ELEGANTE BY TIANNAHSTYLING DESIGNS….DESIGNED FOR HER FOR HER REBRANDING …..BEFORE U STEAL MY WORK AS URS MAKE SURE U HAVE PROOF DNT FORGET U CAN GET SUED FOR SHIT LIKE DS. …TALENT DONT COME EASILY IT'S INBUILT AND CLASS IS DIFFERENT FROM TRASH U CANT IMITATE ELEGANCE ….. GOOD DESIGNS/STYLING IS ALWAYS MEMORABLE WHICH UR CLIENT WILL NEVER FORGET. ..SO IF THEY HV BIFF AND ARE ASHAMED TO USE THE PICS CAUSE THEY CAN NEVER LOOK THAT GLAMOUROUS AGAIN THEY WILL RATHER GIVES YOUR CREDIT TO THIEVES /LOWLIVES ….
Tonto Dikeh responded later with: –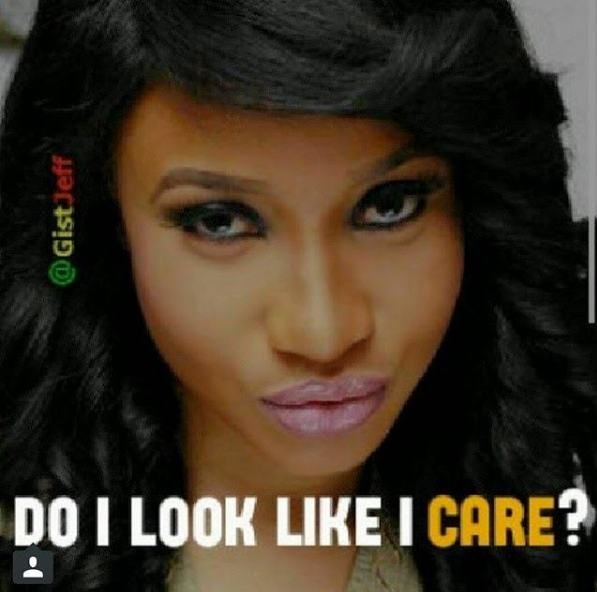 Sue ma Azz??U ve picturez of mii buyin ur so called designz?? D hustle iz Real, Stop usin mii for ur publicity Stuntz**Attract New clients for ur buzz**I ain't giving u no Glory on Any shit* I can also sue ur a*s,Am I A model for U???I would not give u Glory or new followers Or fame by adding ur name up here but Ur Batz ll relate to U* #BacktoEarth #StillBantin #LOVE