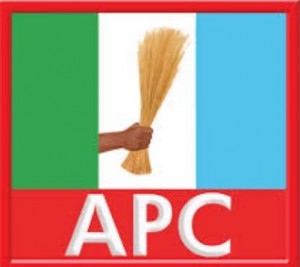 The All Progressives Congress (APC) on Monday refuted the claim of the Department of Security Services (DSS) that it invaded its data centre in Lagos because it was used to clone Permanent Voter Cards (PVCs).
The DSS had in a statement said its operatives raided the centre following a petition alleging unwholesome activities. The security service said it has arrested some suspects, who are allegedly being used to clone Permanent Voters' Cards (PVC).
Speaking during a media briefing in Lagos, APC National Publicity Secretary, Alhaji Lai Mohammed said that the centre was only used by the party to develop the database of its members.
"The allegation by the DSS is wrong, nothing but getting our database went on in this place," said Mohammed.
He claimed that the invasion was aimed at destabilising the party.
"I will recall that few months ago, we embarked on a nationwide membership registration exercise, in which we were able to register millions of Nigerians.
"It was as a result of this that we set up six data centres, including this, across the country, where we have been inputing into our computer, database of all our members to enable us contact and broadcast to them.
"And as you can see, even from the location of this office and from the activities going on here, nothing but compiling of database is going on here," he said.
"We don't know how to clone voters' cards; if they can come here and destroy our centre, how then do you talk about level playing ground in 2015 elections?" he queried.
Mohammed disclosed that three of the 25 officials of the centre are presently being detained by the DSS.