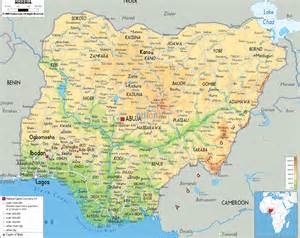 State governments want the federal government to pay them an extra $2 billion to cover shortfalls caused by falling global oil prices, as Nigeria's revenue crunch continues becoming evident.
According to Vanguard, a panel of finance commissioners representing all 36 states had asked that the money be dispersed by mid-December, saying that if the FG fails to oblige, the state governments may not be able to pay salaries and meet contract obligations.
Chairman of the States' Commissioners of Finance Forum, Timothy Odaah, while highlighting the country's financial troubles said that FG may even find it difficult to provide sufficient funding for security measures needed to be put in place ahead of the 2015 general elections.
"It is a request that we wish Mr President (Goodluck Jonathan) will accomplish," said Odaah.
The commissioners had asked that the funds be released from the oil savings account, an account which had been depleted over the years.
Finance Minister Ngozi Okonjo-Iweala had recently explained that the Excess Crude Oil account will be used to shore up the economy against the effect of falling global oil prices, which will significantly deplete government revenue. About 80 percent of government revenue comes from oil.
Odaah therefore said that Nigeria has lessons to learn from the situation it has found itself.
"It is a clarion call for us to reduce our dependence on oil," he said and argued that state government programmes must be prioritised because they are most effective in targeting job creating sectors such as agriculture.