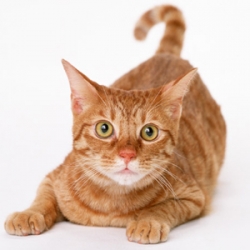 Ephrata, PA, December 12, 2014 –(PR.com)– This week, award-winning filmmaker and Ephrata-native Kevin Carvell announced the introduction of The Kevin Carvell Company cat kennel at the Lancaster County SPCA. Additionally, every week, Carvell's social media feeds will spotlight one adoptable cat in need of a good home.
"I'm very excited to support my feline friends and the wonderful people and the good work being done at the LCSPCA," Carvell says. "I encourage everyone to drop by the shelter and make a new best friend — cat, dog, or otherwise… or find out how you can help the shelter make a difference in the lives of these beautiful creatures."
For more information about the Lancaster County SPCA, please visit: LancasterSPCA.org
About the Lancaster County SPCA
The Lancaster County SPCA is the only open-admission shelter in the county that exists to provide shelter, humane care and adoptions of stray and unwanted animals. Each year the SPCA serves approximately 4,500 animals that come to us as the result of owner surrendered, stray and cruelty investigations.
About Kevin Carvell
Kevin Carvell is a producer, production advisor, and the founder of The Kevin Carvell Company, an Ephrata, PA-based media development company. He's also a three-time Emmy® honoree and a recipient of the 2014 San Diego Film Awards award for the Best Short Film — "Zero," from director and executive producer William Wall, a film in which Carvell served as a co-producer. Most recently, Carvell served as an executive producer on the hit holiday family fantasy film "The Christmas Dragon." Carvell also lends his time and resources as an animal welfare supporter.