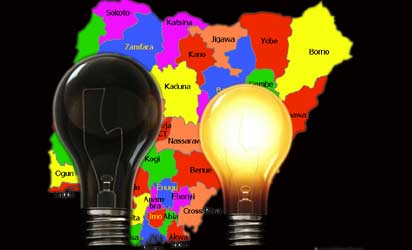 Nigeria's power sector will get a support of $1.75 (about N294 billion) from the World Bank over the next four years.
The Bureau of Public Enterprises (BPE) disclosed this on Monday, though its Head of Public Communications, Chigbo Anichebe, in Abuja.
The statement noted that the funding was made known by the World Bank's Country Energy Task Team Leader for Nigeria, Mr. Eric Fernstrom, at a Capacity Building Programme on Post Privatisation Monitoring for Power Sector.
According to the statement, the programme was jointly organised by the bank and the BPE, to ensure that the objectives of the power sector reform were realised.
The World Bank loan came following the transparency exhibited in the transaction process and the robust post-reform measures put in place by the National Council on Privatisation (NCP).
According to Fernstrom, the $1.75 billion was 25 percent of a total $7 billion earmarked for Nigeria in the next four years.
The workshop, which was held in Uyo, was aimed at exposing participants to the techniques, methods and information sources for effective Post Privatisation Monitoring and Evaluation of PHCN successor companies.
It was also meant to enable participants to analyse performance targets, using relevant tools as well as expose them to strategies for effective engagement and collaboration with relevant stakeholders.
The workshop attracted participants from critical sector stakeholders, including the Nigeria Electricity Regulatory Commission, Presidential Task force on Power, Transmission Company of Nigeria.