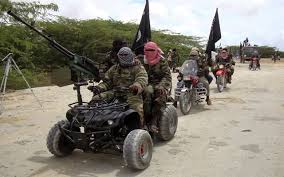 The United States of America has restated its commitment to helping Nigeria tackle the threat of Boko Haram and similar organisations to the country.
According to a statement issued by the Public Affairs Department of the US embassy in Nigeria, the American government also said it will help the country in its efforts to rescue the abducted Chibok girls who have been taken since April 14, as well as others who were abducted in various communities, including those kidnapped in Sunday's attack on Gumsuri village, Borno State.
"We are aware of reports from persons who fled the scene of the attack that suspected Boko Haram gunmen kidnapped more than 100 women and children and killed 35 people.
"We abhor such violence, which continues to take a terrible toll on the people of Nigeria, and we extend our condolences to the victims and their families.
"Boko Haram has shown no regard for human life," the statement said.
Attacks by the terror group has led to the death of thousands this year alone.