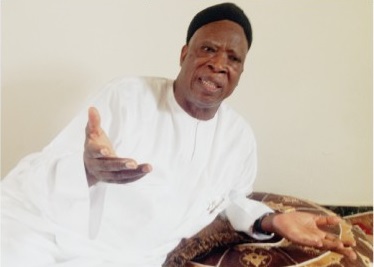 A former governor of Nasarawa State and Senator representing Nasarawa West Senatorial District, Abdullahi Adamu, has said Nigerians were tired of President Goodluck Jonathan and yearning for change.
Senator Adamu, who is seeking re-election to the Senate under the platform of All Progressives Congress (APC), stated this at Kurudu village, Nasarawa State, during campaign.
He lamented that the current PDP-led administration had failed Nigerians on its electioneering promises adding that insecurity, ethnicity, religious sentiments and poverty now reign in the country.
"PDP has failed Nigerians because there is mounting fear of insecurity in our streets, places of worship, homes and offices. The prayers of many Nigerians now is that Jonathan should go; that is why their support for APC is unprecedented", Adamu stated.
The senator, therefore, urged the people to come out en masse during next month's general elections and vote for APC candidates for a new Nigeria where peace, unity and progress can reign.
Mr. Adamu explained that he defected from the Peoples Democratic Party because the party failed to fulfill its promises to the people, stressing that he would rather come out to protect his reputation than remain in a party that suppresses the same people that voted them.