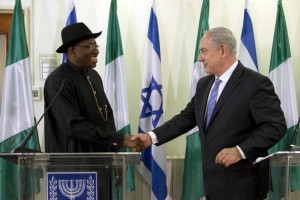 Coordinator of the National Information Centre, Mike Omeri, Thursday, described Israel as loyal ally in Nigeria's fight against Islamic terrorist group Boko Haram.
"Israel has been a crucial and loyal ally in our fight against Boko Haram. It is a sad reality that Israel has a great deal of experience confronting terrorism," Omeri told Israeli news platform Jerusalem Post.
"Our Israeli partners have used that experience, and the unique expertise gained over years of fighting terror within its own borders, to assist us."
According to him, Israel has been incredibly supportive with the training and the tools required to defeat Boko Haram.
The military onslaught on the insurgents added momentum on Thursday as warplanes bombed training camps and equipment belonging to Boko Haram in the northeast's Sambisa forest on Thursday, the military said.
Nigerian forces backed by air power killed more than 300 Boko Haram fighters since the start of the week, the military said on Wednesday. The number could, however, not be independently confirmed.
Omeri said Nigeria is simultaneously recapturing numerous territories, defending against new attacks on key areas, and destroying Boko Haram bases.