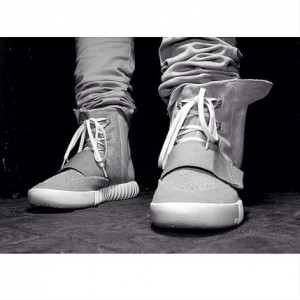 If you are a shoe freak, this is the time to pester your girlfriend by letting her know what you want as your Vals gift.
Adidas is set to drop Kanye West's sneakers on February 14th, 2015.
The anticipated Adidas Yeezy 750s is Kanye West's third shoe but the first with Adidas.
The sneakers come in gray with a flap that crosses over the top of the shoe just by the shoe laces, it comes complete with the trademark Adidas logo beneath it.
See more photos below: –