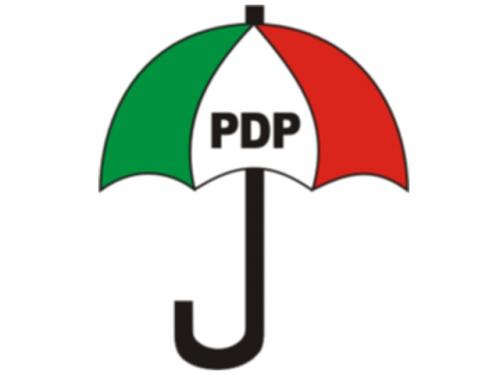 There is apprehension in the People's Democratic Party (PDP) following rumours that four of its governors are working secretly for the opposition.
According to Saturday Vanguard, the Presidency is now convinced that the four governors were not sincerely working for the success of the ruling party after reviewing their activities in relations to the presidential campaigns in their respective states. The review showed that PDP would lose election in the affected states because of the activities of the governors.
Saturday Vanguard quoted a "competent source" in Abuja as saying that both Jonathan and his party were upset that the governors were hiding under the party to work for the APC, thereby making it difficult for them to be promptly dealt with in line with the constitution of the party.
The source revealed further to Vanguard, that although the action of the four governors drawn from the North West and North East of the country had been discussed extensively by the Presidency and the PDP, the party and the president is being careful about taking action because of the impending elections.
One of the governors, from the North East, was alleged to have given the sum of N25 million in support of the opposition candidate's campaign. He was also alleged to have directed his officials to give maximum logistics support to the Buhari Campaign team during their campaign in the state earlier this month. But when President Goodluck Jonathan went to his state for his re-election campaign few days before the opposition's rally, he allegedly failed to mobilize enough support for the presidential rally. He even arrived late at the venue.
During the visit, the president was said to have been miffed by the near empty stadium that he met upon his arrival for the campaign.
Sadly, none of the affected governors has shown remorse over their 'betrayal', especially by not speaking out against some of the wrongs openly committed by their agents against the presidential campaign teams in their respective states, such as the stoning of the president's presidential campaign train in their states. Some of them even turned round to blame some senior officers of the Presidency for the attacks.
The source further told Vanguard that it was unlikely that any actions would be taken against the governors for now, given the need to put its house in order and pursue the elections as a united party. He noted that it would be counterproductive for the Presidency and the PDP to take any disciplinary action against the governors at this stage since the elections were already around the corner.
According to hints dropped by Vanguard's sources, the PDP governors working for the opposition may be Adamawa State Governor Bala James Ngilari and his Taraba counterpart, Sani Danladi, as well as Bauchi State Governor, Isa Yuguda and Katsina State Governor Ibrahim Shema.