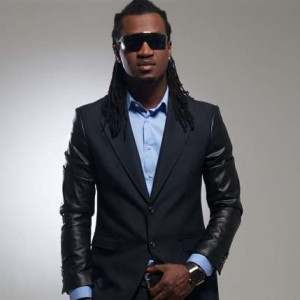 Wow, are they going to come put again and tell us this was a publicity stunt???
Anyways, about a week ago, Peter Okoye and Lola Okoye indulged in some Instagram activities that raised eyebrows, the other half of the award winning group is starting to raise questions based on his recent action.
Paul Okoye has gone on record to say that apart from producing P-Square's hits such as 'Personally' 'No One Like You', 'Forever', and a recent song 'Bring It On' he was the only one who sang on the songs.
This means that the more popular Peter Okoye was not involved in the recording of these songs.
The singer made these claims on his Instagram account today, April 13.
These are weighty statements coming from Paul who seems to be the more serious and less social half.
The brothers mended fences last year after they almost split up and claims like these would lead many to believe that all is not well with Peter and Paul Okoye.
The only song he gave credit to him and his brother was 'E No Easy'.