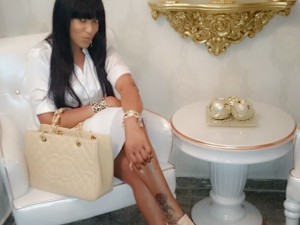 A lot of celebrities have come out to congratulate General Buhari on his presidential win, (before nkor, who want carry last).
Reacting to the news of the victory of Gen. Muhammadu Buhari, Nigerian actress and producer, Rukky Sanda took a subtle jab at celebrities trooping to stand behind a political candidate.
Rukky Sanda says an election is not won by the number of celebs behind you but by the masses.
Read her full message on the issue which she posted on Twitter: –
"I hope they learned tz nt abt hw many celebrities av ur back bt d masses……celebrities are only a tiny circle of the population"