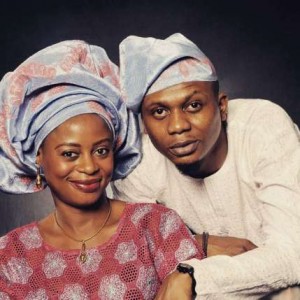 Nigerian rapper, Reminisce has opened up on his relationship with his wife of 13 years saying they fight a lot but she remains his friend and only love.
Speaking with The Punch, Reminisce said, 'My wife and I fight a lot, we argue every time but she is my friend and I love her a lot. She acts like a man and she is my best friend. We don't see ourselves as husband and wife. I believe she is the only person I can live with and she is the only one that can look out for me.'
Speaking further, the 34 year old rapper, whose album, Baba Hafusa has found itself on Billboard World Album Chart and iTunes World Album chart, said 'I value her opinion because she had been with me before I became popular and she really knows me. She is a nice person and everybody is always comfortable around her.
'Not many people know that I have been married for over 13 years because I do not announce it. I choose to let people know whatever I feel they should know at whatever time I feel it is appropriate. She understands my job and knows that I have to do certain things in order to make money.' he said.