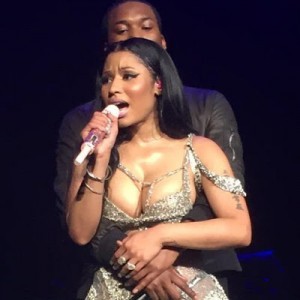 Nicki Minaj's boyfriend, Meek Mill has continued doing inexplicable things even after he took to Twitter and went on an epic rant against Drake—claiming the young money rapper doesn't write his own lyrics.
Since Meek Mill and Nicki started dating, the two have openly made their relationship an eye candy, constantly sharing photos of themselves all lovey dovey on their respective Instagram accounts.
It is now noticeable that all of Nicki's pictures have been deleted off the MMG rapper's page, except for the one about their Pink Print Tour.
As if to openly confirm he purposely deleted the photos and that he is done with the Nicki, Meek's last uploaded picture is one where he wrote: "I'm not hacked either….. I don't change me mind!"
The post Meek Mill Deletes All Of Nicki Minaj's Photos From His Instagram Page appeared first on INFORMATION NIGERIA.