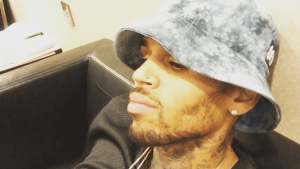 some days ago,in Cyprus Chris Brown was in for a concert, and he was interviewed by the famous British DJ Tim Westwood.
Although, chris talked about the fact that he performed Bitch Better Have MY Money BBHMM during his concert: "That song is hot. I respect her as a artist you know. I'm pretty sure she plays my music."
He also said: "She is my friend. We've known each other since we were 14. We always gonna be cool. I got a lot of love and respect for her."
With this interview, Chris Brown reminded everybody that they will always be…music lovers.
Watch the interview :