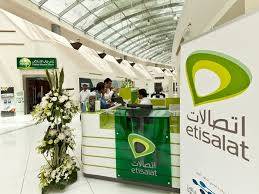 Defining it: The telecom war is the big battle among telecommunication giants seeing the other company as competitor. This kind of war is mounted to swipe the other over market advantage.
The telecoms war is happening in Nigeria now. The battle started after Etisalat alleged Nigerian Communication Commision (NCC) of giving market advantage to its arch-rival MTN. Ready or not? The battle is going to be a face off in Lagos Federal High Court.
The suit
Etisalat has accused NCC of giving its rival MTN a 30 percent differential between off-net and on-net retail mobile voice tariffs. With this 30 percent differential, MTN could create a 'calling club' tariff plan, an instance of this is their Family and Friend promotion. However, Etisalat added that this is giving MTN advantage of dominance and is a likeable breach of NCC's Determination and Dominance regulations.
When is it happening
Justice Mohammed Idris of the Federal High Court Lagos has slated August 3rd for the hearing of suit filed by Etisalat Nigeria Limited against Nigerian Communication Commission.