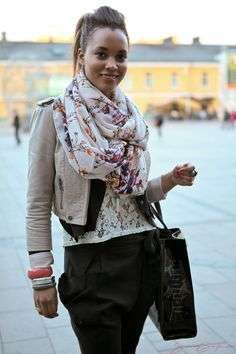 Going bra-less is having a fashion moment right now for the brave. The unique feeling a woman gets when she finally go bra-less at the end of the day cannot be put into words and although not everyone will agree on this because what comes to mind mostly is why should we go out bra-less?  when everyone can notice or when you have a big boobs. But the fact is that anyone can choose to not wear a bra and it's a perfectly legitimate choice.
Wear Layers: wearing multiple clothing is a good way to hide your boobs when you don't want to draw attention to yourself.
Take Advantage Of Cupped Tops And Dresses: this type of dress and tops already have a bra designed. They are great substitute if you also don't want to wear a lot of layers Just make sure your boobs actually fit into the predesigned cups.
Rock Tops and Dresses with Slips or Built-In Linings: linings are incorporated into clothing's to prevent seeing the shape of my body. Wearing cloths
made with built in linings is a sure way to hide your boobs.
Wear Camisoles: wearing a camisole or thin tank top underneath your clothing instead of a bra is a lot more comfortable, but still gives you good coverage.
Just Don't Care: not wearing a big bra just because you have a big breast doesn't mean you have to hide it.