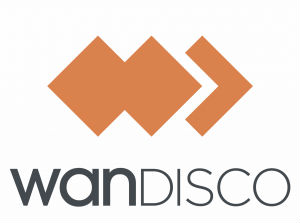 SAN RAMON, CA–(Marketwired – August 18, 2015) – WANdisco (LSE: WAND), a leading provider of continuous-availability software for global enterprises to meet the challenges of Big Data and distributed software development and a major sponsor of the Apache Software Foundation, announces the availability of Subversion 1.9.
This new latest version brings many new features and bug fixes to the hugely popular open source code management product. Users of earlier versions of Apache Subversion are encouraged to upgrade both server and client to the latest 1.9 release to take advantage of these enhancements. As with all versions of Subversion, backward compatibility with previous versions of Subversion is guaranteed.
Subversion 1.9 also offers improvements to performance and resource utilization with extensive work having been carried out to improve I/O throughput. The project now boasts the ability to saturate a 10Gb network from SVN caches, which translates to better performance for developers, especially on busier servers. Other new features include the ability to use SVN blame to see the next changes to a file as well as the previous ones, and a range of Subversion administration improvements.
Looking to the future, Subversion 1.9 introduces FSX, a new experimental repository backend. Targeted at improving on the limitations of the long trusted FSFS, FSX will bring many positive changes to Subversion, especially in areas such as log and merge operations.
"Subversion continues to be the leading choice for enterprise-grade source code control," said David Richards, WANdisco CEO and Co-Founder. "Subversion 1.9 improves on the existing product by providing a number of efficiency and quality control features that major customers have been requesting. We're proud to be involved with one of open source's great success stories."
The full list of new features and release notes for Apache Subversion 1.9 can be found at http://subversion.apache.org/docs/release-notes/1.9.html
WANdisco's Subversion binaries provide a complete, fully tested version of Subversion based on the most recent stable release, including the latest fixes, and undergo the same rigorous quality assurance process that WANdisco uses for its enterprise products that support the world's largest Subversion implementations. WANdisco's fully tested and certified Subversion 1.9 binaries are available for free download at http://www.wandisco.com/subversion/os/downloads.
Webinar
On Tuesday, September 15 at 10:00 AM PDT, 1:00 PM EDT, WANdisco will host a webinar discussing Subversion 1.9 entitled, "What's New in Subversion 1.9." Register for the webinar now.
About Subversion
Apache Subversion is an open source version control system founded in 2000. It is used to maintain current and historical versions of files such as source code, web pages, and documentation. In a 2007 report by Forrester Research, Subversion was recognized as the sole leader in the Standalone Software Configuration Management (SCM) category and a strong performer in the Software Configuration and Change Management (SCCM) category. The Subversion project and software have seen incredible success over the past decade and Subversion continues to enjoy widespread adoption in both the open source arena and the corporate world. Subversion is released under the Apache License, making it free software. For more information, please visit: http://subversion.apache.org.
About the Apache Software Foundation
The Apache Software Foundation, a US 501(3)(c) non-profit corporation, provides organizational, legal, and financial support for a broad range of over 140 open source software projects. The Foundation provides an established framework for intellectual property and financial contributions that simultaneously limits potential legal exposure for our project committers. Through a collaborative and meritocratic development process known as The Apache Way, Apache™ projects deliver enterprise-grade, freely available software products that attract large communities of users. The pragmatic Apache License makes it easy for all users, commercial and individual, to deploy Apache products.
About WANdisco
WANdisco (LSE: WAND) is a provider of enterprise-ready, non-stop software solutions that enable globally distributed organizations to meet today's data challenges of secure storage, scalability and availability. WANdisco's products are differentiated by the company's patented, active-active data replication technology, serving crucial high availability (HA) requirements, including Hadoop Big Data and Application Lifecycle Management (ALM), including Apache Subversion and Git. Fortune Global 1000 companies, including Juniper Networks, Motorola, and Halliburton, rely on WANdisco for performance, reliability, security and availability. For additional information, please visit www.wandisco.com.
Contact:
Anthony Zambataro
WANdisco
Email contact
925-365-0289
Megan Nemeh
SHIFT Communications
Email contact
415-591-8409