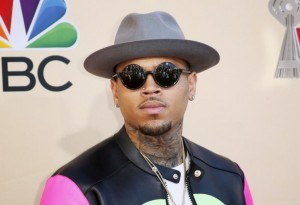 Kiss Kiss star and singer Chris Brown is unhappy after a police investigation was launched into an alleged bust-up on his tour bus, and he has urged officials to concentrate on solving a recent break-in at his home instead.
He is at the centre of a probe after a woman claimed she was forcibly thrown off the singer's vehicle during a music video shoot in Denver, Colorado on Monday night.
According to reports, the unnamed female filed a police report alleging she was assaulted when she refused to hand over her cell phone, and officers are said to be keen to interview Brown and his entourage to find out what happened.
Chris Brown has now weighed in on the controversy in a series of posts on Twitter.com, declaring cops should be doing more to find the gang that targeted his home in California in July instead of chasing the tour bus case.
He writes, "Funny how my name comes up in an investigation with no video evidence but the cops have a full video of n**gas breaking in to my house… Let's shine the light on real f**king criminals. People looking for a come up. Hilarious!"
Chris Brown's home in California's San Fernando Valley was raided by thieves who made off with money and other belongings after forcing the star's aunt into a closet.