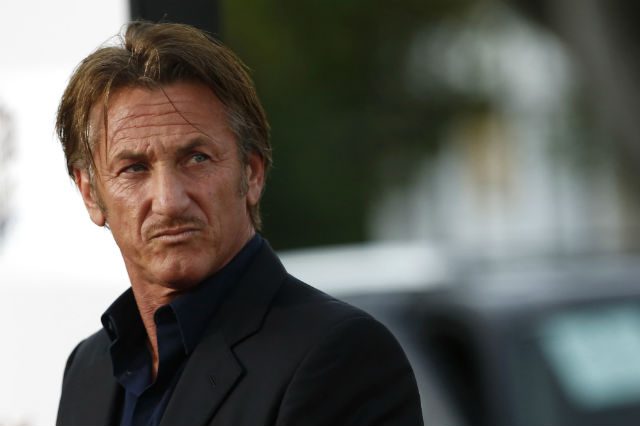 Oscar winner Sean Penn was sighted smiling at a Madonna gig in New York on Thursday night when his former wife was performing the song she once dedicated to him.
The actor had a front row seat for the Madison Square Garden gig and couldn't stop grinning as the pop superstar sang True Blue during her latest Rebel Heart show.
The song was a hit during Madonna's marriage to Penn in the mid-1980s and she wrote, "This is dedicated to my husband, the coolest guy in the universe", in the True Blue album notes.
Earlier this year, the Oscar winner, who stared fondly at his ex throughout the show, told the U.K.'s Esquire magazine he and Madonna remain close, stating, "I'm very friendly with my first ex-wife."
Penn took his model daughter Dylan to the gig and introduced her to his ex after the show.
A source tells Us Weekly, "She had never met Madonna before, but Madonna was really sweet to her. Madonna and Sean have stayed close friends over the years, so of course she embraced Dylan."