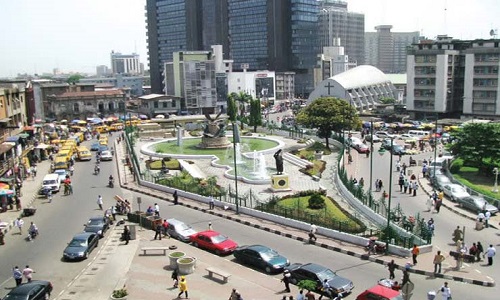 Lagos State Commissioner for Home Affairs, Dr AbdulHakeem AbdulLateef, has assured residents of the nation's commercial capital that the major problems confronting them would soon be a thing of the past.
AbdulLateef based his conviction on the personalities in the state executive council, who he described as people with vast knowledge and great potentials, whose impact he stressed, would begin to materialise in no time.
He also urged Lagosians to be patient with the Akinwunmi Ambode-led administration.
AbdulLateef attributed the problems confronting the state to the high influx of people because of its unprecedented infrastructural development over the years.
He said: "There is no state as attractive as Lagos, this has made the influx of people in the state at a monumental level higher than that of any other state in the country. Lagos is the only mega city in Nigeria, so if you develop infrastructure, you must expect that people will abandon those states without infrastructure for a state like Lagos, making the challenges of running the state enormous".
The commissioner, who expressed dissatisfaction with the rising level of crime in the Centre of Excellence, said the state would embark on data gathering of all residents, institutions and organisations to ascertain those operating in the state.
He said: "If you look at Lagos today, there are so many people coming in, even from neighbouring countries like Chad, Niger, Ghana among others and even beyond. We are not going to wait until an explosion is heard before we address the issue of insecurity. We want to understand who and who is living in Lagos and where? That is why we want to embark on data gathering; we want to have a data of all churches and Mosques, social organisations, residents and all other institutions that operate in the state".
Dr. AbdulLateef also attributed the massive gridlocks encountered by Lagosians daily to impatience by road users.
He said: "The fact that we don't want to apply extreme force on Lagosians has given rise to this. Extreme force to obey law and order should be the last thing in a civil society. Lagosians should understand that what we practice is an inclusive government. Therefore, you should not disobey traffic rules and volunteer to control traffic. By doing these, we will see the gridlocks will be a thing of the past. The Home Affairs unit will take it on itself to engage the people and make them understand what civil culture means".