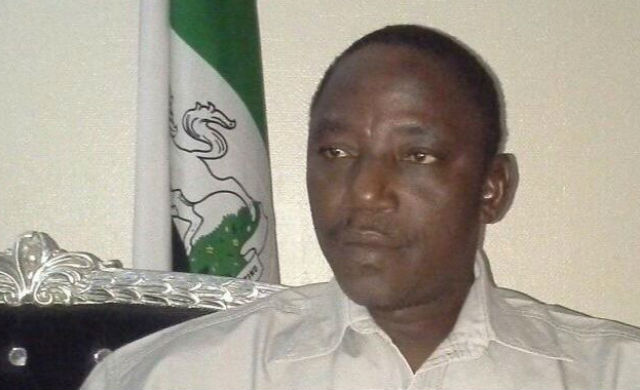 Minister of Youth and Sports, Mr. Solomon Dalung, has announced the Ministry's withdrawal of recognition for existing Youth Council Organisations and ordered that a new registration that will strictly be in line with the National Youth Policy be put in place. He also affirmed that the age bracket of 18-35 years will be strictly enforced for all eligible members.
The minister gave the directive while addressing a delegation consisting of Board of Trustees of the National Youth Council of Nigeria (NYCN), past Presidents and Representatives of the members of Management Committee of the Council, who paid him a courtesy visit in his office in Abuja lately.
The Minister explained that the directive has become imperative, in order to restore sanity into the National Youth Council of Nigeria which has been fragmented for some time now. He added that the development has resulted to six people laying claims to the leadership of the Council. He also expressed disdain for the way and manner in which the ideals and virtues used to endear the organisation to the public have been eroded, saying it is giving way to blatant pursuit of personal interest and unabashed materialism by the present day self-acclaimed leaders of the Council at the expense of Nigerian  youths.
Solomon Dalung assured that the Board of Trustee which he described as the custodian of the Council will play a big role in the new reform meant to restore the Council back to its former glory. He advocated the return to the Ministry of all interventionist programmes, targeted at the development of youths in the area of Agriculture, Health, Micro-Finance and Job Empowerment, among others for effective coordination and mainstreaming. He argued that the present practice where such programmes are scattered in different Ministries has not yielded the desired results and that warehousing such interventionist programmes in the appropriate Ministry is key to realising their objectives.
Speaking at the occasion, the Chairman of the Board of Trustees of NYCN, Macaulay Oma Azugbene lamented the situation whereby the Council has had to contend with leadership crisis, which has resulted in its inability to effectively play its roles and ensure that the youths benefit from the dividend of democracy. He also regretted the infiltration of the Council by selfish, shameless and materialistic characters, whom he noted as ready to throw virtues to the dogs, once there is monetary benefit accruing.
"We have had some persons declaring themselves Presidents of their imagined councils without submitting themselves to due process of election at a duly organised National Youth Congress," he observed.
Macaulay Oma Azugbene revealed that part of the problem in the Council could be traceable to the advent of a brief case involving some voluntary youth organizations, which have paraded some Certificates of Registration from the Corporate Affairs Commission without members. He further appealed to the Federal Government for resuscitation of the statutory subventions to Voluntary Youth Organisations (VYOs) to enable them resume proper trainning of youths through capacity building and leadership orientation. He added that Government should appreciate past the youth leaders through national honours, government appointments and patronage of their businesses. [FMYS]