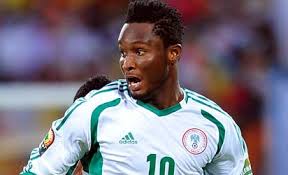 If the tradition prevails, this summer could witness the Chelsea testimonial of John Obi Mikel. The most appropriate way to mark his 10 years of service would be for him to trot on as an 87th-minute substitute at Stamford Bridge, with his own tribute match safely won. However, Chelsea's human final whistle strongly suggested in the win over Crystal Palace this past weekend — their most comprehensive performance of the season — that he is well worth a final, extended opportunity to prove himself as more than a midfield plan B.
Only Mikel, and his immoveable captain John Terry, remain from the Nigerian's debut season with the club, which finally began in 2006 after the murkiest and most protracted of transfer wrangles with both his former club of Lyn Oslo and fellow suitors Manchester United. Eventually, £16 million of Roman Abramovich's money was enough to resolve the dispute as Jose Mourinho aimed to construct a squad for the ages on the foundations of two consecutive Premier League titles.
A decade later, Mourinho has left the club twice, a small army of short-lived managers have tried and failed to establish Chelsea dominance and dozens of players (some good, some bad, plenty disastrous) have come and gone. Guus Hiddink has once again stepped into the breach to clear up another fine mess at Stamford Bridge, but he will have found few familiar faces from his first spell — only Branislav Ivanovic joins Terry and Mikel as alumni from 2009.
All three started against Palace — as they had done in the war of attrition at Old Trafford a few days earlier — as Hiddink tried to summon something of the Old Chelsea to restore order to a chaotic season. That it was Mikel who succeeded in doing so, within the tricky confines of a rain-soaked, tub-thumping Selhurst Park, wasn't a huge surprise. After defying the run of play to take a 1-0 lead, Chelsea had to show they could protect a lead and control a game, qualities that had dramatically escaped them so far in this campaign.
Just before the hour mark, Wilfried Zaha led a Palace break and found himself one-on-one with Chelsea's last man. It seemed like the ideal moment for the defending champions' house of cards to collapse again, only for Mikel to avert the danger with an immaculately timed challenge. Time and again he was entrusted with the ball in front of the defence, with red-and-blue shirts swarming around him, and each time he calmly swivelled and tapped his way out of imminent trouble. Palace manager Alan Pardew lamented afterwards that his side "couldn't get near" Cesc Fabregas, but it was the bread-and-butter midfield diligence of the towering Mikel that made that remotely possible.
Mikel has, for better or worse, carved out a career in being called upon as a midfield remedy, and Hiddink knew better than anyone what the 28-year-old would bring to the side:
"I think John Obi can be one of the key figures in bringing back balance. He reads the game very well, he knows where the strength of the opponent is and knows how to combat that. He has very good sense, he doesn't do it in a brutal way, he's very elegant. Someone who can defend so smoothly is very beautiful."
This is not the early rumblings of a story of redemption or of a player finding a way back in from the cold. Mikel has never been persona non grata at Chelsea and, given their slimmed-down squad, he could barely be described as "a forgotten man" either. With precious few alternatives available to reinforce a creaking central midfield, Hiddink has turned to a player in whom he placed his trust six years ago when Mikel shored up a side that went on to lose just one of the Dutchman's 23 games in charge.
You can only wonder what the club thought he would develop into after arriving as a 19-year-old, fresh from finishing second only to Lionel Messi as the stand-out performer at the Under-20 World Cup in 2005. His creative, advanced role for Nigeria has been in startling contrast to his defensive midfield niche at Chelsea, where his lack of attacking endeavour has become something of a fond novelty at Stamford Bridge. On the rare occasions that he lines up a 25-yarder into Row Z, commentators take great pleasure in pointing out his goal record, which consists of a solitary goal in 233 Premier League appearances, a handful of incidental strikes in cup games and — perhaps his biggest contribution to last season — providing the finishing touch to the squad's glorious attempt at the prestigious Bin Challenge.