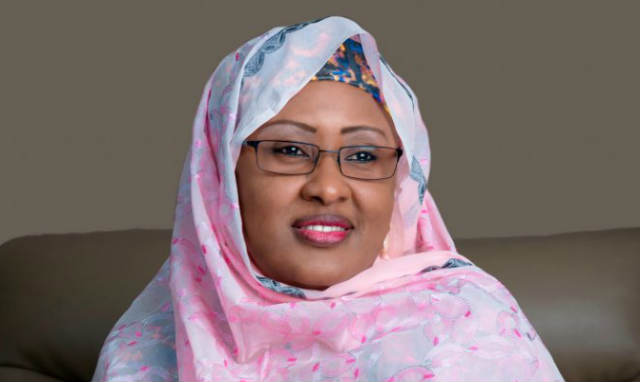 Mrs. Aisha Buhari, the wife of the President, while receiving the first baby of the year, 2016, baby Destiny Agu at the Asokoro District Hospital in Federal Capital Territory tasked mothers not to take lightly the issue of training their children to avoid social vices like terrorism in the country.
Aisha Buhari who was represented at the event by Mrs. Gimbia Dogara, wife of the Speaker, House of Representatives pointed out that children are the future of our nation.  She further stressed that the cause of insecurity in the country is partly because mothers have become complacent or refused to train their children well.
Mrs. Buhari said that new born babies, including of those born in the Internally Displaced Persons Camps and those in the rural areas were special gift to the nation.  She added that "It is our hope and believe that with these children, Nigeria will unite and make a peaceful nation."
The wife of the President said, the first baby delivered at FCT is a special point of contact to touch other children delivered all over the country and prayed that all of them will be ambassadors of peace.
The Minister for Women Affairs and Social Development represented by the Director Women and Gender Affairs, Mrs. Esther Mshelia, said the first baby of the year is the link to touch other children born in the country, emphasizing that the First Lady of the Federal Republic of Nigeria had received all of them through baby Destiny Agu. [FMWASD/FMI]