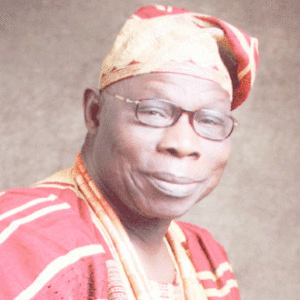 More reactions have trailed the letter reportedly written by former President Olusegun Obasanjo to the National Assembly.
OBJ reportedly accused the lawmakers of greed, graft and insensitivity to the declining state of the country's economy.
According to Vanguard, the Chairman, House of Representatives Committee on Media and Public Affairs, Abdulrazak Namdas said the former President's letter is a distraction.
His words: "We have tremendous respect for the former President. We don't want to be distracted by letters. Probably the letter is not meant for the 8th Assembly because we have cued in with President Muhammadu Buhari. I think the letter is meant for the 4th or 5th Assemblies. It was misdirected."
Namdas also said some of the allegations in the letter, will be investigated and appropriate actions taken.
Meanwhile, Senator Dino Melaye, in his reaction to OBJ's letter, said the former President introduced corruption into the national assembly in his bid to run for a third term in office.
He also said Obasanjo's accusations are based on anger.
Melaye said "I hope this is not in an attempt to cover up and distract attention from the Halliburton and Siemens corruption allegations. While I am against corruption anywhere in Nigeria, I will not support accusations based on anger and vindictiveness."
Olusegun Obasanjo is a holder of two prominent titles in Oguns state, namely, the Balogun of the Owu Lineage and the Ekerin Balogun of the Egba clan.