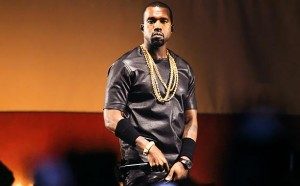 Kanye West, who is gearing up for his fashion show turned concert, is sticking to his promise of giving his fans who guessed his album title correctly, free Yeezys.
Yesterday, the rapper unveiled the final track list for the new project, along with the meaning of T.L.O.P., aka The Life of Pablo. On Tuesday, West tweeted the album's acronym, promising Yeezy Season 3 tickets and free Yeezys to anyone who could guess it.
Several fans stepped up to give their guesses, as soon as the rapper turned designer announced it!
As a matter of fact, according to West's DONDA creative partner Elon Rutberg, 33 fans rightly guessed the title and they shall be receiving their free Yeezys. So if you tweeted the title before Kanye made it official, make sure you following @elonrutberg.